We advise companies on the right way to have a business setup in India, either for having a new market for their products and services or for cost-benefit reasons. On a broader level, we help them create a business plan, check feasibility, identify the right structure, and location, set up the right infrastructure, go-to-market strategy, and transaction advisory.
How will Greenvissage help your business setup in India?
"It's about people and not business"
We understand the apprehension of business setup in a foreign land – new culture, talent, market, competition, economics, infrastructure, government regulations & policies. All aspects need to be studied and analyzed before deciding to make the shift. It's like having a blueprint ready in front of you before building the house. But it's not just the blueprint that would help you build your firm in India. It is the firm hand holding by a trustworthy associate who understands the local protocol and most importantly one who seeks to understand you first before even exploring options. As your International Business Partners, we empathize with your business objectives and create a thorough Business Plan. This helps you visualize all the challenges and solutions on paper before you lay the first foundation of your new operations.
We are solution-driven and highly passionate about establishing business setups in India. 
We maintain a strong communication framework and ensure that your leadership team always gets to interact with our senior advisory team. We make sure that issues concerning all stakeholders – CEO, Sales, CFO, Delivery Head, and Project Lead of different countries – are addressed. We communicate with them on a detailed basis throughout the journey.
Our Business Setup Services In India have taken notable importance over the years. 
We develop the relationships that underpin the next phase in your organization's growth. We do this by discerning the people and platforms where interests converge.
Our Skill
Why us?
Our philosophy
Our consulting experts assist you in achieving tangible results within the time frame specified with excellent business setup services in India. We work with you to ensure that your revenue and efficiency goals are met. Instead of becoming engrossed in the attention that this function necessitates, you can constructively focus on generating and augmenting revenue.
Under business setup services in India, we are experts in the domain of;
Business

Advisory 

Market Entry 

Corporate Services
Greenvissage is one of the leading CFO Consulting and India's one of the Largest Business Advisory Services Provider firm with the passion to help enterprises achieve growth that is SCALABLE, SUSTAINABLE, and HASSLE-FREE
We serve clients from over 12 NATIONS and wade them through hundreds of statutory and internal target lines every year
Our finance expertise helps companies set up their operations in India and manage their finances, accounts, payroll, taxes, and compliances smoothly and efficiently.
Green means brighter future for clients, we envisage bright future of the clients. We listen, we understand and we solve - all with a smile. We envisage a solution by critically studying the problem, and giving logical input. We are solution driven
Our finance expertise helps companies set up their operations in India and manage their finances, accounts, payroll, taxes, and compliances smoothly and efficiently.
With proven expertise in business setup services in India's regulatory compliances and procedures, we cover end-to-end transaction advisory encompassing all the relevant areas of government, law, policies, and taxation including:
Capital Structuring

Company Law

Foreign Direct Investment Regulations

Foreign Trade Policy

Direct Taxation

Indirect Taxation

Exchange Control,

Factory, Labour & Employment Regulations

Sector-specific Regulations
We will help you by providing the best business setup services in India with further guidance on the approach you wish to take for establishing your presence there. Including what should be the structure of the entity, capitalization or how will the money flow back to the parent country, etc.
India is a large country with state-specific:
Laws & Regulations

Resource Availability

Talent Availability

Infrastructure – including, electricity, roads, airports, etc.

Taxes

Incentives

Real estate

Logistics

Culture and

Socialization aspects, to name a few
We help you identify the right location for your business considering all the above aspects.
Based on the blueprint and the location, we design a comprehensive five-year project plan with forecasts, budgets, and expected returns on investment. Relevant variables are included and it is tested against various scenarios and parameters to arrive at a business plan that predicts the actual revenues and returns. But most importantly, it recommends the right amount of investment and its timing.
The structure of your entity in India will depend on the nature of your business i.e. whether you want to set up a:
Manufacturing Plant

Trading Office

Distribution Network

Sales Office

Delivery Center

Support Center 
There are essentially four types of entity structures that one can establish in India – Liaison Office, Branch Office, Wholly Owned Subsidiary, and JV. Based on the type of your business, growth plans, and tax & legal liabilities, Greenvissage recommends the right structure for your business setup in India.
Depending on the nature and size of the business, one needs to secure various registrations and compliances within stipulated timelines. These can be broadly categorized into labor level registrations, services & product related registrations, manufacturing & trading related registrations and industry specific norms. We help you in securing all the relevant registrations and compliances and also renew them from time-to-time so that you don't have to worry about them and can focus on your core business.
Benefits of Setting Up a Business with GreenVissage
Setting up a business in India can be a daunting task, but with GreenVissage's business setup services, it can become hassle-free and easy. Here are some benefits of setting up a business with GreenVissage:
Build trust
At GreenVissage, we value trust, and our team of experts will ensure that you receive trustworthy services. From managing your finances, accounts, payroll, and taxes, to compliance, we take care of everything for you. 
Bright future
The word "Green" in GreenVissage symbolizes a brighter future for our clients. We strive to listen, understand, and solve all your problems with a smile, ensuring that you have a prosperous and sustainable future. 
Quick solution
With our experience and expertise, we provide quick solutions to your business-related problems. We analyze the issues critically and offer logical input, ensuring that your business stays on track.
Registrations
Registering your business and obtaining necessary compliance is a crucial step when setting up a business in India. We assist you in obtaining all the necessary registrations and compliances within specific time frames, ensuring that you do not have to worry about them.
Location
Choosing the right location is vital for the success of any business. We help you identify the best location for your business setup in India, considering all state-specific:
Laws & Regulations

Resource Availability

Talent Availability

Infrastructure – including, electricity, roads, airports, etc.

Taxes

Incentives

Real estate

Logistics

Cultural and Socialization aspects
With GreenVissage's business setup services in India, you can focus on your core business while we take care of everything else, ensuring that your business growth is SCALABLE, SUSTAINABLE, and HASSLE-FREE.
Setting up a business in India can be a complex and challenging process. At Greenvissage, we understand the intricacies involved in the process of business setup in India, and we offer a range of business setup services to help you navigate through them with ease. Our team of experts provides comprehensive support in obtaining necessary registrations, obtaining necessary clearances, and complying with legal and regulatory requirements. We understand that time is of the essence for businesses, and we strive to deliver quick solutions that are tailored to your specific requirements. 
For Indian Subsidiaries
Setting up a subsidiary in India can be a complex process. It is essential to ensure compliance with local laws and regulations, obtain necessary licenses and permits, and establish a solid foundation for your business. At our business setup services in India, we understand the nuances of the Indian market and have the expertise to guide you through the process smoothly.
We provide end-to-end support, from identifying the right location to obtaining necessary registrations and compliances and even recruiting talent. Our team of experts will work with you every step of the way to ensure that your Indian subsidiary is set up for success in India.
In addition, we offer ongoing support for your Indian subsidiary, including accounting, payroll, and tax compliance services, so you can focus on growing your business. With our proven track record and extensive experience, we can help you navigate the complexities of doing business in India and ensure that your subsidiary is set up for long-term success.
For foreign subsidiaries
When considering a business setup in India, foreign subsidiaries must take into account several factors. Firstly, they must choose the appropriate legal entity to operate in India. This is important as different entities have varying legal requirements and compliance obligations. It's recommended that they consult with local legal experts to assist in this process.
Secondly, foreign subsidiaries must consider the taxation regime in India. India has a complex tax system, and foreign businesses must navigate the rules to ensure compliance and minimize tax liability. This can be a complicated process, and again, professional assistance is highly recommended.
Finally, foreign subsidiaries must be aware of the cultural differences and customs in India. This is crucial for building relationships with local partners, customers, and suppliers. Investing time and resources in learning about the local culture can lead to long-term success in the Indian market.
By taking these factors into account, foreign subsidiaries can make informed decisions and successfully establish business setup services in India.
Once the required groundwork is ready, it's time to put things in place. We can help you identify and coordinate with various vendors to enable you to start training/operations at the earliest and without having to bother and incur heavy expenses normally caused by project delays and inefficiencies.
Staff
Office Infrastructure
Systems
For recruiting the leadership, management, and staff across all departments, we complete the initial screening process focusing mainly on the relevance of the candidate and budget. We then work together with you till the right talent comes on board. With a huge network of recruitment agencies including executive search companies, we assist you in sourcing the right candidates during the start-up phase and set a process for further recruitments during the year for your future requirements.
Based on the location identified earlier, with the help of designated broking agencies, we help you with identifying the right premises. Short-listing, talking to the real estate firms, and the landlords, negotiating, executing the agreements and finally moving into the new place we take care of everything. We help you with getting quotes and designs from various designers, and contractors.
We help you set up the right processes and systems in place for your day-to-day operations. After understanding your accounting requirements, our Finance & Accounting services defines the processes, software, and templates in place to ensure accurate & timely accounting, payroll, taxation, compliance, and reporting to HO. We also assist you with opening your bank accounts in a bank that ensures smooth inward and outward remittances.
Why Choose Greenvissage ?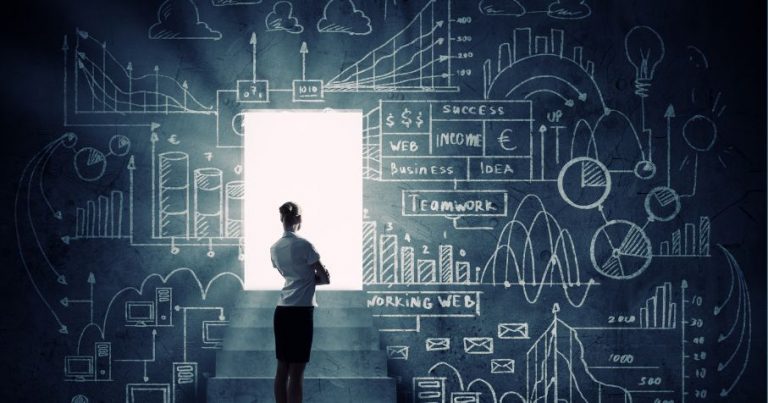 We envisage a solution by critically studying the problem, and giving logical input.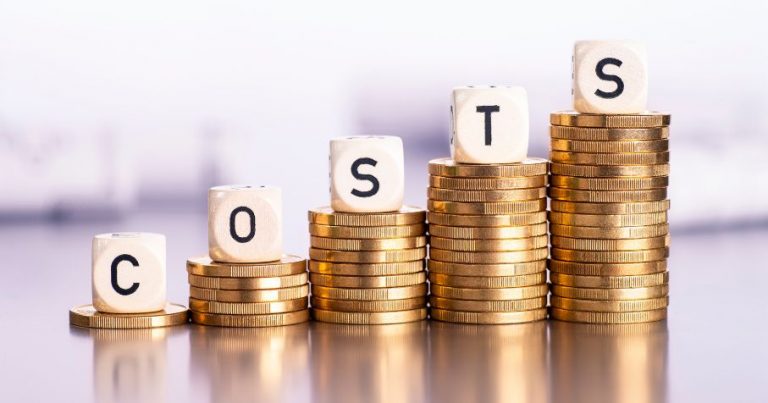 We are reasonable, economical & affordable with unmatched result-oriented consulting.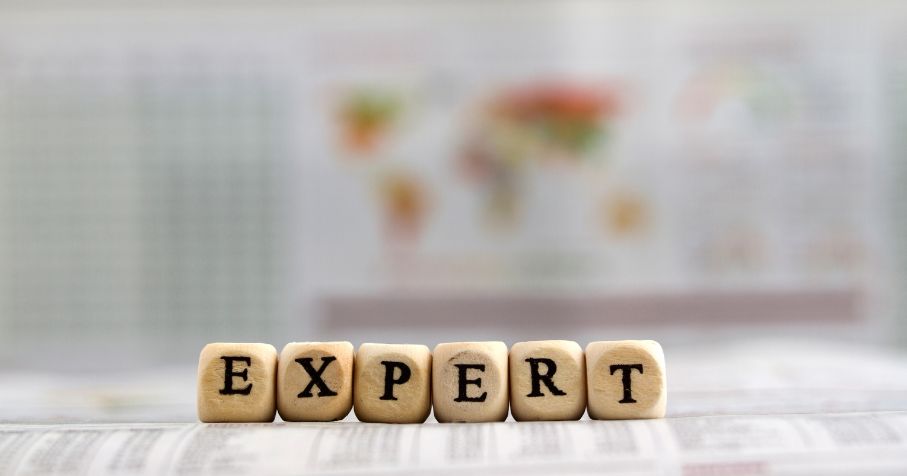 Having an experience of working with some of the world's largest accounting firms.
I always found doing business with Team Greenvissage is very pleasurable. They helped us setup the company in India and guided us through the legal minefield & ensured all compliances were adhered to strictly.
Thanks to their legal & financial support, I could fully concentrate on the Business operations, knowing the legal and fiscal are in good hands.
Known Amit and Kethan for over 15 years now and have been utilizing their services for our end to end Accounting/Tax/Payroll needs..not only are they super professional and knowledgeable they also make the best of friends a business owner can ask for!
We have been receiving personal attention from the Directors at all times. The support staff is very helpful and they try to understand the issues at hand, with all sincerity and professionalism. For emergencies we do get immediate personal intervention.
The services they provide are exemplary on a professional and knowledgeable, yet friendly level.
We particularly value their pro-active style of suggesting ideas and solutions regarding all accounting/ compliance/ payroll/ tax/ forex matters of our business,
and the way a smooth transition and taking over of our accounting/ auditing tasks from our earlier CA was accomplished.
One of the key criteria for start-ups is that the accounting firm should be flexible, understanding and very approachable.
I am happy to state that Greenvissage and its team is exactly this.
The team is ably headed by Amit and Kethaan. Both of them very well understand that the business cycles go through tough times and they make sure to support during tough times too.
I believe this is the test of good partner organization.
FAQ: Business Setup in India
From initial consultations to ongoing support, we strive to make the business setup process as smooth and stress-free as possible for our clients.