How to register company in India?
We advise companies on the right way of having a business set up in India. Today every business needs leadership. We manage your business, while you are busy building it… leading it.
How to register company in India?
Finding the right business structure is a vital key for any business to create an impact in their industry. So, there is a need for you to find out the different strategies, rules and regulations, official procedures, documents and other requirements, and other processes to make the right decision. Greenvissage is the industry-leading services provider relating to company registration in India. Know all the essential requirements regarding the company registration details which are explained below for your reference.
Permanent Account Number (PAN) is a unique ten digit alpha numeric identification that's issued to each taxpayer – Business, Individuals, Trusts, HUFs, Foreign Citizens and more. PAN card or number is issued by the Income Tax Department. PAN card is extremely important form of identity and is mandatory for Indian Citizens starting a company or LLP. While applying for DIN, you are required to provide your permanent account number (PAN) details and to be verified in the process of your business registration. PAN is mainly used by the Income Tax Department to keep a check on financial transactions that could carry a taxable component. PAN is now required for many mundane transactions like remitting high value cash deposits, obtaining a loan, purchasing a property and more. If you are looking for guidance regarding the requirement of PAN to register a company in Pune or around India, you can consult with our senior advisor to come up with necessary actions
TAN stands for Tax Deduction and Collection Account Number. It is a ten digit alphanumeric number thats allotted to those who are supposed to deduct tax at source or TDS. TAN number or TAN registration is very important for businesses deducting tax at source and is required to be quoted in TDS or TCS return. Failure to apply TAN when required can attract a penalty. Once TAN is obtained, TDS returns must be filed quarterly by the business.
One of the primary requirements for setting up businesses in India is the Shop and Establishment Act, enacted by every state in India. Shop act is preliminary to regulate payment of wages, hours of work, leave, holidays, terms of service and other work conditions of people employed in shop and commercial establishments.
The Shop and Establishment Act in India is managed by the state and may also differ from state to state. It is important to note that all shops and commercial establishments operating within each state are covered by the respective Shop & Establishments Act.
Shops are defined as premises where goods are sold either by retail or wholesale or where services are rendered to customers, and includes an office, a store-room, godown, warehouse or workhouse or work place.
Establishments are defined as shop, a commercial establishment, residential hotel, restaurant, eating-house, theatre or other places of public amusement or entertainment.
Further, establishments as defined by the act may also include such other establishments as defined by the Government by notification in the Official Gazette. However, factories are not covered by the shops & establishments act and are regulated by the Factories Act, 1948.
Greenvissage assist in understanding the applicability of the shops and establishment law and also assist in filing the necessary application to obtain the shop act license. Typically shop act license is issued for a period and needs to be renewed accordingly.
If you are looking for company registration details, then you should also know about the key areas which are regulated by the shop and establishment act which includes:
Working hours
Interval time for meals and rest
Employment of women or young person
Opening and closing hours
Leave policy
Closing days
Weekly holidays
Deduction of wages
Wages for holidays
Lighting and ventilation
Fire precautions
Record keeping
Import Export (IE) Code is a registration required for importing or exporting goods and services from India. IE Code is issued by the Directorate General of Foreign Trade (DGFT), Ministry of Commerce and Industries, Government of India. IE Codes when issued can be used by the entity throughout its existence. An IE Code is issued for the lifetime of the entity and requires no renewal. So once a IE Code is obtained, it can be used by that entity for all its import or export transactions.
IE Code application is required to be made to the Directorate General of Foreign Trade along with the necessary supporting documents online. The IE code must be quoted by the importers in the means of while clearing customs. In addition to that, the importers IE code is required by the banks while transferring money abroad. Typically PAN, Cancelled cheque, applicant photo is required for submitting an IEC application.
IE Code does not require any the filing of recurring returns. Greenvissage helps you with the registration of Import and Export code in Pune and other major cities in India with the process of your company registration.
The key factors to register for the IE code are:
It is required for all importers who import goods into India.
IE code doesn't require the filling of any return.
Even individuals in a business who are proprietors can obtain IE code in their name.
The exporters who are exporting the goods or services from India will also require an IE code.
As mentioned above, an IE code id issued for a lifetime and required no renewal.
Software Technology Park of India – STPI is a society established in 1991 by the Indian Ministry of Electronics and Information Technology with the objective of encouraging, promoting and boosting the export of software from India.
There are typically two types of units under STPI compliance – STPI and Non-STPI.   STPI is a unit which is registered as software export unit and the premises of which is also bonded with Customs department.   Non-STPI unit are only registered with STPI authority which enables the unit to submit the SOFTEX, Quarterly Performance report and Annual Performance report.
Therefore it is mandate for each unit which is engaged in export of software to obtain at least registration as Non-STPI unit and submit the necessary SOFTEX, Annual Performance Report and Quarterly Performance Report with STPI. With highly experienced professionals, Greenvissage helps you with the registration of STPI process while setting up your company registration in India.
A trademark is a symbol, which could be in the form of
word,
name,
device,
label or
numerals
These unique symbols are used for the purpose of distinguishing goods or services from other similar goods or services. A registered trademark is an intangible asset or intellectual property for a business and is used to protect the company's investment in the brand or symbol. A trademark can be registered only if it is distinctive from other registered trademarks. Proposed trademarks that are similar or identical to an existing registered trademark cannot be registered. Also, trademarks are cannot be registered if it is offensive, generic, deceptive, not distinctive, contains specially protected emblems, etc.,
Trademarks in India are registered by the Controller General of Patents Designs and Trademarks, Ministry of Commerce and Industry, Government of India. A registered trademark owner gets a right to sue for damages when infringements of trademarks occur. Once a trademark is registered, '(R)' symbol can be used and the registration will be valid for 10 years. Registered trademarks nearing expiry can be renewed by filing a trademark renewal application for a period of another 10 years.
Greenvissage can help in understanding whether the trademark is available for registration and then assist in making the necessary filing. Apart from trademark filing Greenvissage also assist in services related to submission of trademark objection reply, trademark opposition, and trademark renewal. So, you can rely on us for all type of services which are related to trademark and we will assist you in each and every aspect to create an ideal strategy for your business.
Copyright is similar to trademark, which gives is a legal protection to creators of literary, dramatic, musical and artistic works and producers of cinematograph films and sound recordings. Copyright give the owner of the work certain safeguard to ensure the intellectual work is protected and creativity is rewarded. Copyright includes a bundle of right like the rights of reproduction, communication to the public, adaptation and translation of the work.
Typically any industry who's operation or process includes discharge sewerage or trade effluent into the environment or likely to emit any air pollution into the atmosphere will have to obtain consent of the State Pollution Control Board under the provisions of Water (P & CP) Act, 1974 and Air (P & CP) Act, 1981.
Similarly any industry / process generating, storing, transporting, disposing or handling hazardous waste as defined in schedule 1 and 2 of Hazardous waste (Handing and Management) Rules, 1989, as amended in 2000 are required to obtain authorization from MPC Board under the said rules.
Types of consent:
Consent to Establish: All the industries and activities needing consent must obtain permission to establish before the actual commencement of the works for establishing the industry/activity.
Consent to Operate: This consent needs to be taken before the actual commencement of production including trial production. This consent is valid for a specific duration.
Renewal of Consent to Operate: The consent to operate is renewed after a certain period.
Greenvissage can help understand whether registration under pollution control is required along with the necessary process and approach to obtain the same. Apart from filing necessary applications Greenvissage also assists in liaisoning with the department and submission of necessary returns.
Every factory in India has to abide by Factories Act 1948. According to the law the first action required is to initiate the registration of the establishment under factories act. This helps in facilitating the risk management at workplace and the total implementation of Safety and Health Management Systems in factory premises.
There are various documents that are required in order to obtain the registration. But most importantly are:
Grampanchayat NOC copy in name of Company
Final drawing copy of factory and layout copy
Manufacturing process of each product with the flow diagram
Greenvissage can not only assist in understanding the detailed procedure and applicability of factory license. But we can also assist in filing of the application for obtaining factory license which includes necessary Liaising with the department. So,with respect to all the aspects regarding how to register a company in India, we deliver you the ideal solutions for all the requirements that you are looking for.
Udyog Aadhar is a registration which can be obtained by micro, small, medium sized businesses in India under the Micro, Small and Medium Enterprise Development Act, 2006 (MSMED).
Previous Udyog Aadhar was referred as MSME registration. In order to ease the process Udyog Aadhar registration and made completely online by the Government and MSME registration has been merged with the same.
Udyog Aadhaar is being obtained for the following purpose:
To enable the micro, small and medium enterprises to efficiently compete with the international competition;
To promote the growth of micro, small and medium enterprises on large scale to effectively tackle the widespread problems of unemployment and poverty;
To extend benefits of various government scheme at one stop to the SSI units;
To safeguard SSI from financial harassment in the hands of big industries.
| | | |
| --- | --- | --- |
| | | |
| | Upto Rs. 25 lakhs investment in plant & machinery | Upto Rs. 10 lakhs investment in equipment |
| | Upto Rs.5 crore investment in plant & machinery | Upto Rs.2 crores investment in equipment |
| | Upto Rs.10 crore investment in plant & machinery | Upto Rs.5 crores investment in equipment |
Any service business having an investment in equipment of more than Rs. 5 crores or a manufacturing business having an investment in plant & machinery of more than Rs. 10 crores would not be eligible for obtaining Udyog Aadhar registration.
Safety is a one of the important aspect while setting up a commercial establishment. Considering this there are various commercial organisation which are required to obtain Fire License or No objection certificate. As per the provisions under the Maharashtra Fire Prevention and Life Safety Measures Act, 2006, it is compulsory to possess a Fire License or No-Objection Certificate to obtain a building plan approval from the Authority. Fire Services Department issues fire license to verify the conformity of requirements of fire safety measures of premises.
Why it is required to obtain Fire NOC:
The person is required to obtain a fire NOC or fire license under the following conditions:
Fire license is a needed for anyone seeking trade license or occupancy certificate from the civic body in the state.
Fire license is expected to carry out businesses and trading operations, as listed under the State disaster and fire services Department.
Fire license is required to confirm that construction of the building is resistant or unlikely to adopt any fire-related disaster.
In Maharashtra, Fire License or No Objection Certificate is valid for one year of the date of issue. Hence, it has to be renewed every year.
Why Choose Greenvissage ?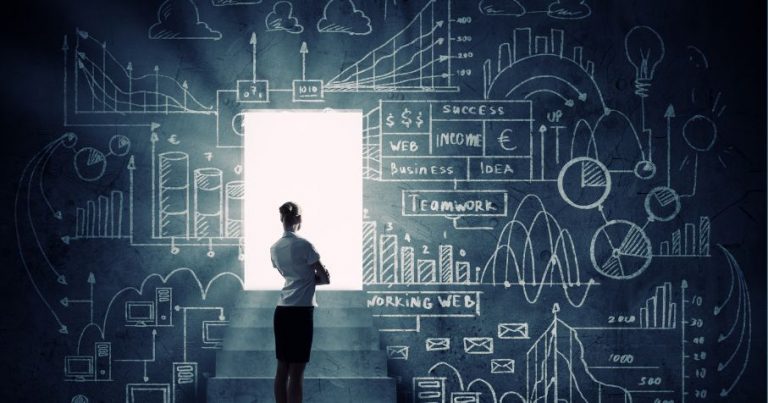 We envisage a solution by critically studying the problem, and giving logical input.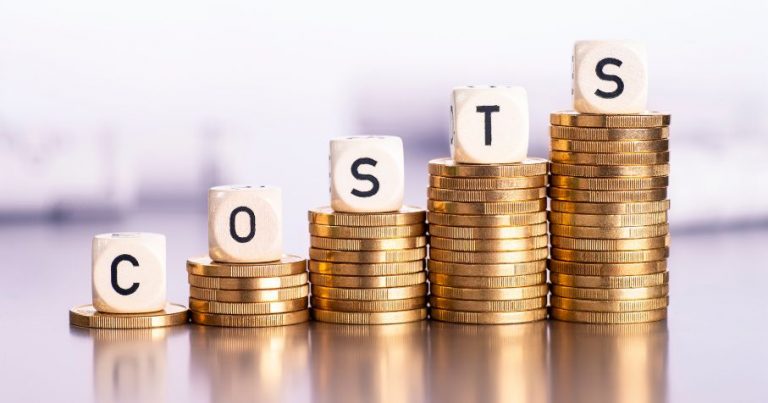 We are reasonable, economical & affordable with unmatched result-oriented consulting.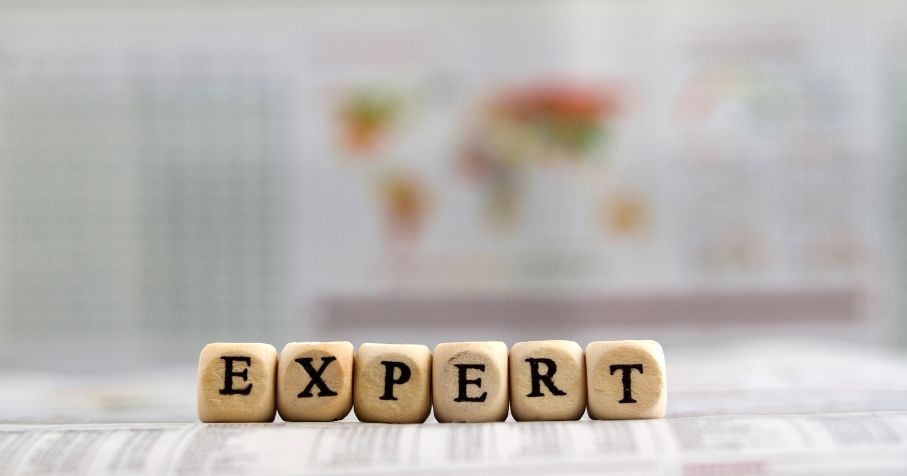 Having an experience of working with some of the world's largest accounting firms.
I always found doing business with Team Greenvissage is very pleasurable. They helped us setup the company in India and guided us through the legal minefield & ensured all compliances were adhered to strictly.
Thanks to their legal & financial support, I could fully concentrate on the Business operations, knowing the legal and fiscal are in good hands.
Known Amit and Kethan for over 15 years now and have been utilizing their services for our end to end Accounting/Tax/Payroll needs..not only are they super professional and knowledgeable they also make the best of friends a business owner can ask for!
We have been receiving personal attention from the Directors at all times. The support staff is very helpful and they try to understand the issues at hand, with all sincerity and professionalism. For emergencies we do get immediate personal intervention.
The services they provide are exemplary on a professional and knowledgeable, yet friendly level.
We particularly value their pro-active style of suggesting ideas and solutions regarding all accounting/ compliance/ payroll/ tax/ forex matters of our business,
and the way a smooth transition and taking over of our accounting/ auditing tasks from our earlier CA was accomplished.
One of the key criteria for start-ups is that the accounting firm should be flexible, understanding and very approachable.
I am happy to state that Greenvissage and its team is exactly this.
The team is ably headed by Amit and Kethaan. Both of them very well understand that the business cycles go through tough times and they make sure to support during tough times too.
I believe this is the test of good partner organization.
If need any info
Please contact Us !